Max Call-Taking
MAX Call-Taking provides the solid reliability for which Zetron is known in an end-to-end IP, Next-Generation 9-1-1 telecommunications system. One of Zetron's MAX Solutions family of products, MAX Call-Taking offers a full range of features and functionality that are important to 9-1-1 centers. It also employs the latest standards-based IP protocols and IT best practices to offer the highest levels of scalability, usability, adaptability and availability.
The MAX Call-Taking system's intelligent user interface (UI) is expressly designed to streamline and simplify operators' tasks, reduce distractions and fatigue, and improve operator efficiency. The UI also meets National Emergency Number Association (NENA) human machine interface (HMI) requirements (NENA 54-750). MAX Call-Taking is designed to evolve to meet NENA standards as they are finalized.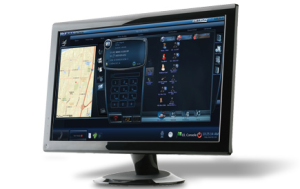 Product Features and Configuration
Intelligent user interface (UI)
Automatic Call Recovery (ACR)
Automatic Call Distribution (ACD)

Next-Generation 9-1-1 capabilities
High reliability and cost-effective scalability.
Low power consumption.

Digital, end-to-end IP; 99.999 percent availability.
Utilizes standards-based IP protocols.
Remote access and maintenance.

Videos: Demos and Interviews