Ubiquiti

Ubiquiti makes enterprise and carrier grade networking and related products that are easy to install and maintain. Ubiquiti has a fanatic user base and are widely used in both developed and developing countries throughout the world.
Ubiquiti develops high-performance networking technology for service providers and enterprises. Their technology platforms focus on delivering highly advanced and easily deployable solutions that appeal to a global customer base in underserved and underpenetrated markets. Ubiquiti's differentiated business model has enabled them to break down traditional barriers such as high product and network deployment costs and offer solutions with disruptive price-performance characteristics. This differentiated business model, combined with their innovative proprietary technologies, has resulted in an attractive alternative to traditional high-touch, high-cost providers, allowing Ubiquiti to advance the market adoption of their platforms for ubiquitous connectivity.
UniFi
UniFi is the revolutionary Wi-Fi system that combines Enterprise performance, unlimited scalability, a central management controller and disruptive pricing. UniFi software provides an intuitive, easy-to-learn interface for installing, configuring and managing your Wi-Fi devices. Multi-Lane RF technology isolates signals on the operating channel and rejects interference using specialized circuitry. The UniFi Security Gateway extends the reach of the UniFi Enterprise System to route, secure, and manage your network for optimal performance and reliability. The central UniFi Controller conducts device discovery, provisioning, and management of the UniFi Security Gateway and other UniFi devices through a single, intuitive interface. Managed by the UniFi Controller software, the UniFi Switch delivers powerful performance, intelligent switching, and PoE+ support for your enterprise networks. Easily scale IP surveillance camera networks of plug and play, high-performance devices across multiple locations. Manage and control your system with intuitive software packed with powerful features and analytic capabilities — all without licensing fees or support costs. mFi hardware and software combines plug-and-play installation with big-data analytics, event reporting and scheduling to create powerful relationships between sensors, machines and power control.

EdgeMAX
Carrier-class reliability and performance are combined with enterprise-level features in a compact and affordable unit. EdgeMAX software integrates with EdgeMAX hardware for the routing, switching, security and management features required to efficiently run your network. EdgeMAX products feature an intuitive, easy-to-use graphical user interface. EdgeMAX hardware is powered by EdgeMAX software, which makes it simple to configure and monitor your devices. A Command-Line Interface (CLI) is available for advanced users.

airMAX
airMAXac products offer improved latency, noise immunity, scalability and significantly increased throughput performance. Ubiquiti's airMAX engine with custom IC dramatically improves TDMA latency and network scalability. The custom silicon provides hardware acceleration capabilities to the airMAX scheduler, to support the high data rates and dense modulation used in airMAX ac technology.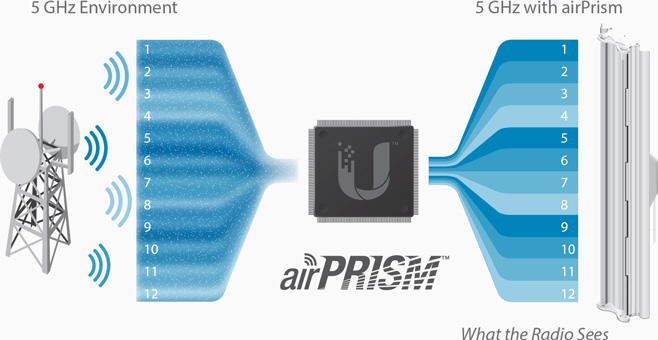 Ubiquiti's airPrism technology provides breakthrough radio selectivity in unlicensed wireless band performance. Our patented airPrism technology isolates signals within the operating channel and rejects interference to improve wireless performance in noisy, high-density areas.

airFiber
airFiber ushers in a new era in price-disruptive wireless technology, delivering amazing wireless gigabit+ performance, low latency and long range, making it ideal for carrier backhaul, building-to-building enterprise use or public safety applications. airOS is the highly developed firmware technology integrated into the airFiber product line. It is intuitive, versatile, and designed to require no training for use. airFiber operates in both FDD (Frequency Division Duplex) and HDD (Hybrid Division Duplex) modes for unparalleled speed and spectral efficiency.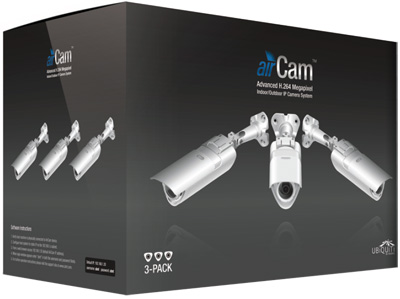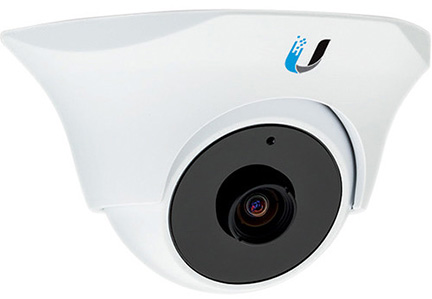 AirVision
The airCam line of H.264 megapixel cameras combines advanced industrial design and powerful performance with market-leading cost-effectiveness. There are a variety of cameras available for optimizing application-specific deployments. Easily scale IP surveillance camera networks to hundreds* of plug and play, high-performance devices across multiple locations. Manage and control your system with intuitive software packed with powerful features and analytic capabilities — all without licensing fees or support costs. Robust features. Powerful analytics. No fees. Easy to use, yet packed with advanced features including detailed statistical reporting, multiple views, full camera settings, advanced analytics and customizable event recordings — all without licensing fees or support costs.
TOUGHSwitch
The TOUGHSwitch delivers reliable passive PoE and Gigabit connectivity to attached Ubiquiti devices and other devices that support passive PoE. The TOUGHSwitch is designed to simplify deployment, consolidating the delivery of data and passive PoE (as needed). The TOUGHSwitch supports 24V or 48V passive PoE to power multiple devices on your network. The TOUGHSwitch™delivers uptime performance equal to leading carrier or enterprise technology solutions. The TOUGHSwitch is purpose-built with robust mechanicals for industrial application use. Featuring software-selectable output voltage control, the TOUGHSwitch PoE PRO and Carrier models can power 24V or 48V devices. Designed for efficient setup and control, the graphical user interface is easy to use and manages advanced Layer 2 features.